New Mexico Recording Services
A recording studio in New Mexico with professional remote recording and analog mixdown.
Perfect your sound between the digital and analog world.
Analog Recording
QUAD EIGHT 36 channel console
MCI 2″ 16-track
STUDER b67 1/4″ 2-track
Neve 2254/e Compressors
Digital Recording
Universal Audio Apollo 16
Mac & PC
UA Plugins
Slate Digital Plugins
Recording Production
Two Engineers
Lifetime Musicians
Get Direction… or not!
Recording Equipment
Vintage/Modern/Handmade Mics
Vintage and Modern Preamps
Great Outboard Gear
Our philosophy
We are musicians and we respect the recording process
Recording should be as important as the music is.
Digital recording and the rise of affordable home recording equipment has been good and bad for the world of music. Recording your band used to require a huge budget and months of work. Sometimes it would take weeks to tune in the correct drum sound. Now musicians can work from their bedrooms and record themselves for a fraction of the cost. We want to meet in the middle. The recording process is as important as the music is. At times it can be a battle to get things to sound powerful and unique you concentrate on the performance, we create the sound.
Creativity

Music should be creative. Spend less time tinkering with mics and more time perfecting your performance.

Quality

Music must sound unique. There are thousands of songs released a day, make something that stands out.

Comfort

Your final recording will reflect your mood during the process. We believe in taking our time and comfortably working through the process.
The Team

David Costanza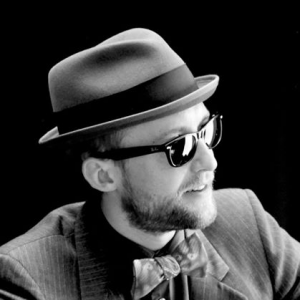 Max Moulton