Katie Williams is a lovely musician from Oklahoma who was passing through Taos to play a show at the TMB taproom. I saw a bit of her show last time she came through Taos, and thought she would be fun to have in for a quick session. Katie was on the road with her guitar playing counterpart, David and they were nice enough to arrive with a chicken taco from El Parasol in Espanola, which just happens to be my favorite taco in New Mexico! Let's just say we all hit it off and had a blast!
We recorded two songs in about two hours. One of the tunes is a beautiful cover of 'Snowin on Raton' by Townes Van Zandt, but I can't post it until Katie finds out what the deal with digitally licensing a song is. Until then, just imagine a very nice rendition of the tune in Katie's voice.
For now, here is one of Katie's original tunes "Fields on Fire". Find out more about Katie Williams at http://musicbykatie.com/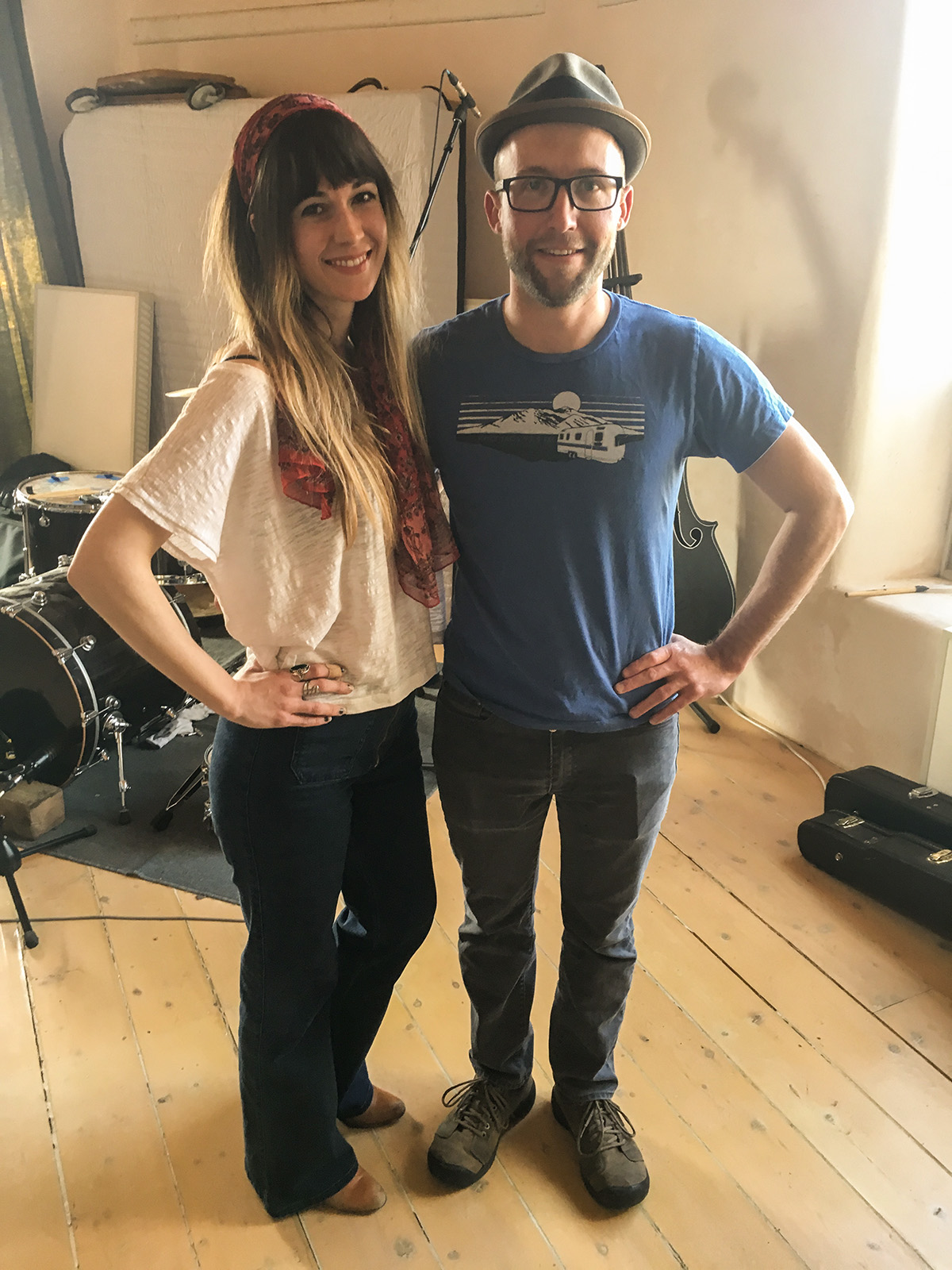 The Setup
We tracked everything live to tape.
Katie's Voice – AKG C12m > API 312 > NEVE (2) 2254e
Katie's Acoustic Martin Guitar – AKG 414i > API 512c > Compex Compressor
David's Dobro – C61 > API 312 > NEVE (1) 2254e
David's Voice – AKG C12a > API 312 > API 527
Comments